Distinguished Researchers Awardees
Cancer research breakthroughs occur through the work of talented and well-resourced scientists. The CARE Fund supports recruitments of distinguished researchers from all over the world to bring their best-in-class talent to research organizations and companies in Washington. Thus far, the CARE Fund has awarded nine Distinguished Researchers in three cohorts. Learn more about the program here.
Fred Hutchinson Cancer Research Center
Dr. Lucas Sullivan has been recruited as an Assistant Member to the Fred Hutchinson Cancer Research Center. Dr. Sullivan has been conducting cancer metabolism-related research for nearly 10 years and has an impressive publication record, making him well-prepared for his research program at the Hutch. His research into cancer metabolomics is highly significant, innovative, and timely, and likely to have broad impacts in multiple fields, including cancer biology of multiple cancers and therapeutic developments that target metabolism.
Institute for Systems Biology
Dr. Wei Wei has been recruited as an Assistant Professor to the Institute for Systems Biology. He is an established scientist of high regard who has an impressive record of co-leading large collaborative and cross-disciplinary research. Dr. Wei is developing and deploying a unique suite of single cell tools and computational approaches to cultivate new understanding and address significant questions in systems biomedicine and translational cancer research. These technologies are intelligently being applied to answer fundamental and clinically useful questions about tumor heterogeneity, epigenetic plasticity, and liquid biopsy-based companion diagnostics in his ambitious and high impact research program. There is a strong potential for the validation, extension, and application of a number of exciting technologies for multi-omic single-cell assays. Furthermore, Dr. Wei has a strong record of NIH funding and commercialization, which holds high potential for strong workforce development opportunities and biotech advancements in Washington.
Fred Hutchinson Cancer Research Center
Dr. Hill is a physician-scientist, is a world leader in the field of Bone Marrow Transplantation (BMT) and Graft Versus Host Disease (GVHD) with a stellar publication record and a history of international collaborations with academic centers and industry partners. Dr. Hill's research will focus on better understanding GVHD pathogenesis with regard to innate and cellular immunity. Dr. Hill's successful innovation in the field of stem cell transplantation indicate a very high potential for success in his proposed research, which will greatly impact understanding and treatment of GVHD and will be highly significant for patients receiving allogeneic hematopoietic cell transplantation (allo-HCT). Dr Hill's track record of high-quality science, mentorship, innovation, and translation is exceptional.
Fred Hutchinson Cancer Research Center
Dr. Kensler is a well-published, successful investigator with expertise in carcinogenesis and chemoprevention, and an established track record of international collaborations. His research focuses on chemoprevention as an opportunity to reduce cancer risks associated with environmental exposures to carcinogenic agents that cannot be avoided. This is a significant problem since, in the United States and internationally, environmental pollution disproportionally affects individuals who live in economically disadvantaged areas where, generally, efforts to reduce exposure are more difficult and cancer burden is higher. Dr. Kensler was recently awarded the prestigious National Cancer Institute Outstanding Investigator Award for his seminal discoveries and contributions to the field of carcinogenesis and chemoprevention.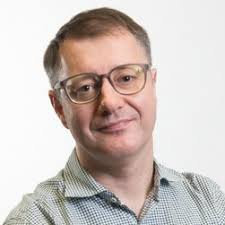 Fred Hutchinson Cancer Research Center
Dr. Newell is an emerging leader in the field of immune cell characterization with a stellar publication record. He has pioneered a technology that includes CyTOF with heavy-metal tagged antibody staining that could have major implications in understanding immunity and cancer. Dr. Newell's research is based on innovative techniques and will yield an unprecedented in-depth characterization of epitope usage by T-cell populations in cancer and chronic infections, which can potentially lead to novel discoveries in the field of cancer immunology.